EMPOWERING. INTUITIVE. MOTIVATIONAL. EDUCATIONAL
Bringing authenticity, messages, honesty, healing and intuitive practical advice to any size group
Colleges & Universities
Self empowerment groups
Women's expos & workshops
Motivational Lectures
Private galleries
Group sessions
Conventions
Conferences
Kids/parents workshops
and more...
*All groups, lectures and workshops can be tailored to fit your group's need

Personalized presentations for your speaking needs:
Group Meditations
Galleries and group readings for any size group
What is being and living like a "Rock Star" mean
Living in your truth?
What is your purpose; or "non-purpose"?
Developing your Intuition
Mediumship classes 101 and advanced
Paranormal Conventions; Lisa J.'s personal experiences along with the paranormal topics and her

"What Psychic is and is NOT"

Round table discussion
Empowerment/Motivational seminars and conventions
Healing Discussions/Circles
Sermons
Reiki classes
Helping parents understand their intuitive kids
"Your gallery readings are amazing and were a life changing experience. Not only did I learn a lot from your personal messages, but also from the messages given to the others around me. Thank you Lisa! I highly recommend."
Kelly G., MI
"Although the messages were personal to each individual, somehow there was also a common thread. Lisa made us all feel safe and comfortable. I received messages that made me reflect and helped me grow. I look forward to another gallery with Lisa J."
Kai, Los Angeles, CA
"

Mediumship 101 - learning to trust, listen, understand and share your loved ones messages with each other
Understanding your "psychic" and Mediumship experiences to gain clarity around your experiences
What your "psychic" experiences can teach you about living the life you want
What is your intuition? Understand how to use it. Learn to trust it. Enhance all areas of your life
How opening and listening to your intuition, understanding your psychic and Mediumship abilities can empower you
You will be given tools, practical exercises

, hands on practice, a safe environment to work within no matter how large the group
Learn the difference between the different we all can connect, what works best for you and the way you receive your messages
________________________________________________________________________________________________________________________
Lisa works with all ages, demographics and size groups. She brings awareness and education, resulting in group empowerment and change. Each person attending is provided a safe, comfortable, and relaxed space to grow in.

Group sizes range from 10 to 1,000+
Attendees always have a several questions for Lisa J. about her "psychic" development as well as how to develop their own. Lisa can teach your group how to believe in what THEY see...not what others see for them.
Lisa answer your groups questions. She will show your group easy, and practical hands on techniques, that EVERYONE can use to open the door to their own intuition.
Lisa knows that we're all "psychic, medium's, and we're all intuitive". She has helped thousands of people to better understand their own "psychic" experiences by helping them to develop their own senses.
Thousands have learned how to look at the "coincidences" or as Lisa says, the "kNOw Coincidences"of their lives.

L

earn to feel and work with energy.
Groups are interactive for the purpose of; entertainment, empowerment, to bring awareness, connections, closure, deeper understanding, education and healing.
Attendees begin to understand and make sense of the things that have happened to them when they were young....and things that are still happening today.
In groups, participants learn they are NOT alone and are validated by others in the group when giving their own messages.

Groups learn to trust themselves, learn to trust their own discernment to make decisions.
KIDS love the workshops!!! They're fun and educational. Kids hear and connect with other kids stories. They are validated and not made to feel like there is something "wrong with them". Parents love these workshops because they are given guidance and the tools to understand, and better work with, their children to bring peace and harmony to all.
People thank Lisa J. after EVERY lecture or workshop for helping them to understand what is happening in their lives, why they knew what they knew when they were little and even as adults, how things opened up for them as adults and how to work with their OWN energy today to enrich their lives, careers and relationships.

Groups are fun, powerful, emotional and connect everyone in the group in and very intimate and deep way.
"Lisa, I just want to thank you so much for helping me to understand that I am not crazy and that EVERYTHING that I know and have been experiencing is for real. I don't know what I would have done if I did not meet you. Your own stories are just like mine. THANK YOU so much for helping me see I am not alone and there are other people like me out there." Amanda, KY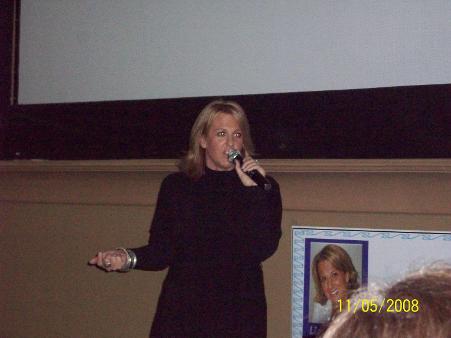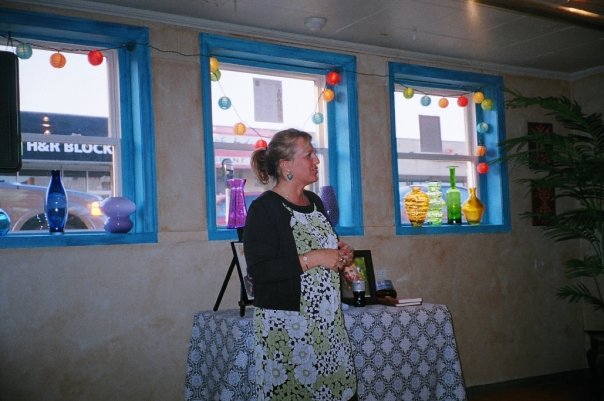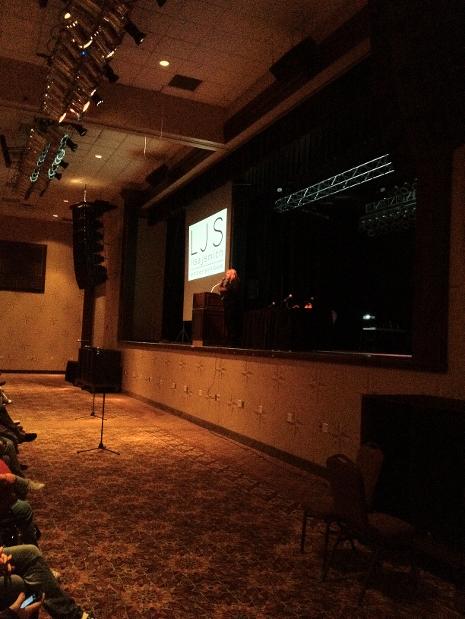 * All lectures and workshops can be followed by a group and/or gallery session, a book signing or a Q & A session