What's "Healing Ourselves

Together"

?
A wall of people from aRound the world and we need your help!
Join our community by emailing us your picture. Hold up a sign like the one below to join our page!
A WORLDWIDE MOVEMENT TO UNITE PEOPLE FROM AROUND THE WORLD IN HEALING
____________________________________________________________
By submitting your photo, you acknowledge: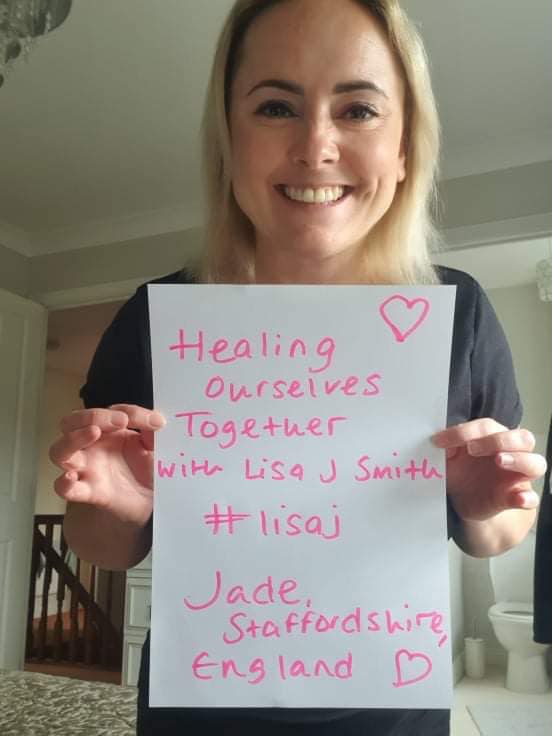 Easy to do:
Make your sign - (kids and pets welcome)
Take your picture
Read, and click to the left, to acknowledge that Lisa J. Smith can use your photo
Email photo: lisaj@lisajsmith.com
Or Text photo: (248) 593-5227
We'll post it
Be sure to include on your sign (see picture above):
Your first name only

Where you're from

Healing Ourselves Together with Lisa J. Smith

#healingourselvestogether

#lisaj
"Wherever you are, we are too!"